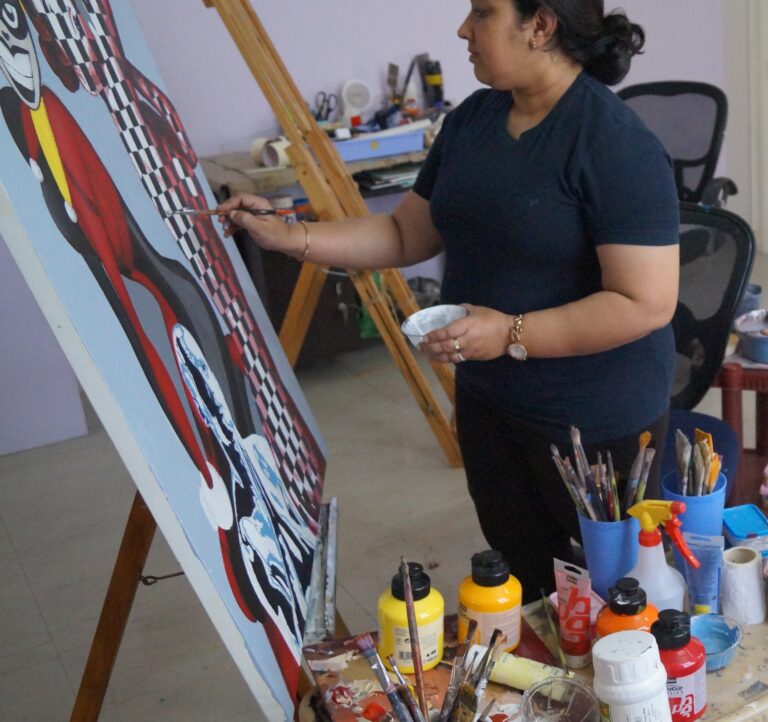 Thank you for thinking about commissioning a painting.
I undertake commissions in my style. I understand and work around your requirements by using it as a source of inspiration for the painting.
It is also useful to know your favourite painting of mine – as this gives me an idea of the kind of palette and style you prefer.
Please write to me use the "GET IN TOUCH" form in the "CONTACT" tab or use the "Whatsapp" chat box to send me your requirements or questions you may have.